cant figure out what kind of routers, braekpads and calepers i need
11-08-2014, 06:42 AM
Join Date: Oct 2014
Posts: 8
cant figure out what kind of routers, braekpads and calepers i need
---
This is another one I have searched on the net for yet for some reason couldn't find. I'm probably looking wrong but I need to find out what size my routers and break pads are for my car. That and I need to replace at least one of the calipers. It turns out that after finding a good honest garage they found a lot of preexisting damage. All of the breaks need to be replaced including one of the calipers. Me and a friend decided we could handle doing at least the routers and breaks and we would see if we could handle the rest. How ever I can't find the numbers on line any were. Just adds for part stores. I need to know the size and type of parts I need to buy.

My car is a 2002 mini s. If you need to know more just ask.
11-08-2014, 08:38 AM
Join Date: Jul 2013
Posts: 391
---
11-18-2014, 08:23 AM
---
We have them here:
2002 MINI did not have the brake pads sensors. Also , unless you have the JCW brake ( red calipers on the front , option later on) you need the ones not for John Cooper Works. 10.86" (276x22) fronts & 10.19" (259x10) rear size rotors.
http://www.ecstuning.com/Mini-2002-Cooper-R53-S-Coupe-L4_1.6L_W11B16A/Braking/Service_Kits/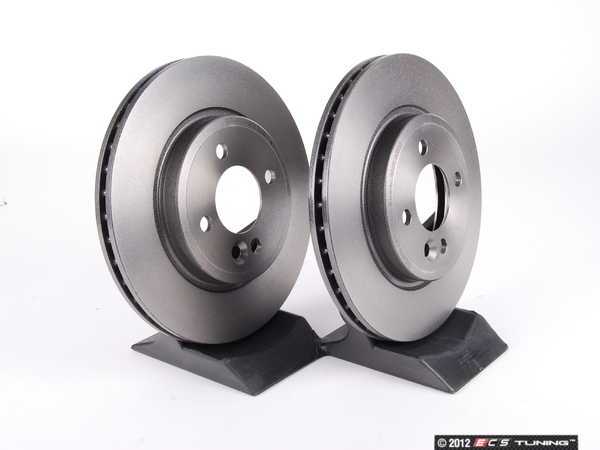 Thanks
Thread
Thread Starter
Forum
Replies
Last Post
PRIVATE For Sale / Trade Classifieds
Tires, Wheels, and Brakes
07-up MINI Cooper/Cooper S (R56)