Tail lights
11-19-2015, 12:58 PM
Join Date: Nov 2015
Posts: 1
Tail lights
---
Hey guys,
Gonna be straight forwards. I drive a 1984 vw rabbit gti and my girlfreind drives a base model Mini Cooper 2005.
Recently her right taillight was smashed. I know nothing about minis so I was wondering what cool tail lights for her car are? Also she has been dying for a new intake so help with that would be cool to. Thanks guys! If any of you need mk1 vw help let me know haha
11-20-2015, 01:37 PM
Join Date: Apr 2012
Posts: 1,296
---
Check out the aFe Power Stage 1 Cold Air Intake System (PDS filter)
here
as a good intake upgrade for your girlfriends MINI. We have the OEM taillights
here
if needed. Some people do the older version gen 1 taillight swaps
here
. Otherwise, just doing a quick Google search should give you some good plug and play taillight options. If you need anything else be sure to let me know.
12-03-2015, 04:11 PM
---
The euro tailights for the 2005+ model are cool. I Have them on my 2005 MCC.
https://www.ecstuning.com/Mini-2005-Cooper-R53-S-Coupe-L4_1.6L_W11B16A/Lighting/Tail_Lights/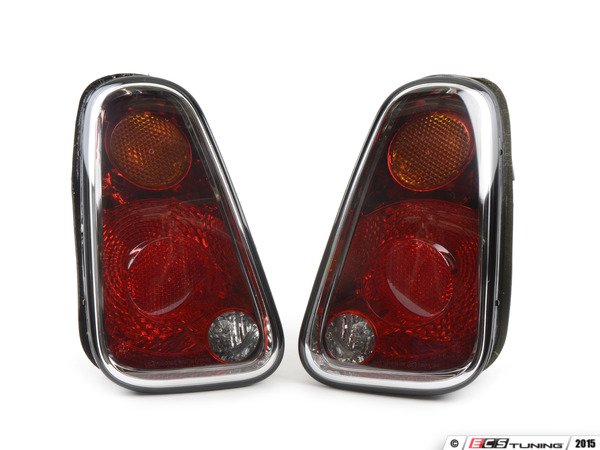 07-10-2016, 10:58 PM
Join Date: Mar 2016
Location: Arizona Territories
Posts: 22
---
Once you install the new tail light(s), take it out for a spin - you won't want your Rabbit back ....
Thread
Thread Starter
Forum
Replies
Last Post
Member Group And Special Buys
2002-2006 Mini Cooper (R50)