roof will not open r57 cooper convertible
07-29-2013, 01:10 PM
Join Date: Jun 2013
Posts: 7
roof will not open r57 cooper convertible
---
hi can anyone tell me the correct way to open the roof on mini convertible r57,i have green light flashing on roof console.i have done all the checks ie micro switch on parcel shelf etc etc.would appreciate any information,many thanks colin
08-08-2013, 02:48 PM
---
Make sure the rear parcel shelf is in the lower position and touching the lower position with the foot peg on the parcel deck.
Upper position , not foot contact. ( top only open to sunroof position )
Lower position with foot contact and parcel shelf level. Also completely latched on both sides.
#9 is the rear left ( driver ) trim piece with the micro switch #5.
&
#1 is the rear parcel deck and the foot on th back has to make contact with the microswitch.
Rear Window Shelf Deck

http://www.ecstuning.com/Search/SiteSearch/51469132384/
Thanks and hope that helps.
09-12-2013, 05:09 PM
Join Date: Sep 2013
Posts: 1
Wind sensor will affect top control
---
We encountered a similar problem while installing a baseplate to tow a 2010 convertible. We pulled the front bumper fascia off to install the baseplate and then ran into some fitting problems, so we proceeded to run the wiring for the lights. We put the top down to run some wiring through the trunk area and then the top would not go back up after that. Several day later we received the correct baseplate and finished the work on the front end.
One wire that was disconnected with the front fascia was the wind sensor mounted in the lower grill area. After the wind sensor was reconnected the top worked just fine.
Who would have guessed our problem was at the other end of the car?
09-14-2013, 06:44 AM
Join Date: Jun 2013
Posts: 7
mini cooper r57 roof will not open
---
many thaks for your reply,i wonder if you could give me more info on location of wind sensor.i have purchased the mini from salvage, all done moted,waiting for dvla to get back to me for vic check,just the roof problem and the boot lock ,I have a flashing green light on roof consul,and a message showing on instrument panel,telling me the roof is locked,i have tried everything apart from this wind sensor so will check it out asap many thanks colin
09-16-2013, 03:10 PM
---
Have not heard of a wind sensor , there is a temp sensor / probe that's in the front bumper and located down by the grille, it just reads the outside temp.
Part number : 65816905133

http://www.ecstuning.com/Search/SiteSearch/65816905133/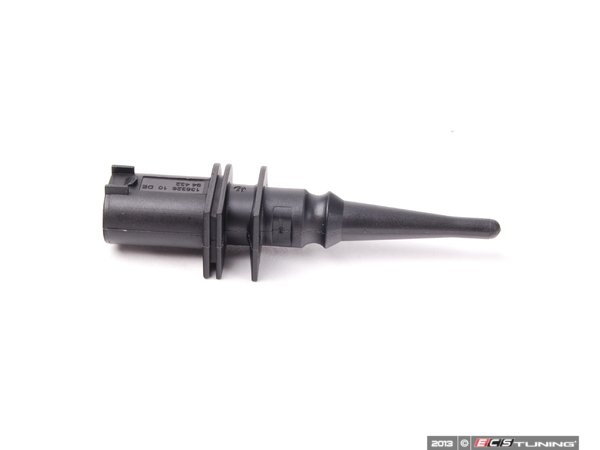 I would unplug the battery and trying a reset. Also make sure the ( #5 in the diagram above ) sensor in the back near the trunk is plugged in , since you bought a wreak it might be unplugged or damaged , check behind that panel. Then go to all the fuses. What kind of damage did you have?
Thanks
01-06-2014, 02:04 PM
Join Date: Jun 2013
Posts: 7
Mini cooper r57 roof will not open
---
hi happy new year to you all and thanks for the info.very sorry for delay in replying ,i have had a stroke,nearly 100% so back to the slog hi,when i purchased the mini it was stolen recovered,no damage,no lock damage,the must have broken into the house and stole the keys,police caught them dissmantling,i was very lucky,all parts removed were tempory refitted ie bonnet,doors,seats etc etci just had to refit all back,i think the theives was in the process of ringing the mini because they had fitted quite alot of nice extras to the car,hope thats answered your question,cheers colin
01-07-2014, 09:38 AM
---
Thanks for getting back, hope everything is ok with you.

It sounds like they might have messed with something in the convertible system. Since it was dismantled. You never know what had been touched or wires that might have been clipped. Did it work before , right after you got it.

I would recheck all the locations I pointed out above. You might have to take it to a MINI dealership so they can scan all the sensors for the top, they might have bumped something removing items from your MINI.

Thanks
Thread
Thread Starter
Forum
Replies
Last Post
Member Group And Special Buys
2002-2006 Mini Cooper (R50)
MCF Help & Suggestion Center