10% off Milltek UK Exhaust Sale Ends Soon
03-23-2017, 10:14 AM
10% off Milltek UK Exhaust Sale Ends Soon
---
ECS Tuning
Milltek For Your MINI Cooper
Milltek's MINI offerings exude the engineering rigor and attention to detail that come from experience developing prototype exhaust designs in highly demanding circumstances for race teams throughout the world.
Every single Milltek product offering is designed and manufactured in-house in the UK. Milltek tests each system on their own dynometer through many miles of subjective analysis, fine tuning each component of each system for its specific application.
Milltek's collaboration with ECS Tuning allows unprecedented access to these exceptional performance exhaust systems.
On Sale for a limited time till March 31st. Free shipping. :thumbsup:
For Your Model MINI click the links below::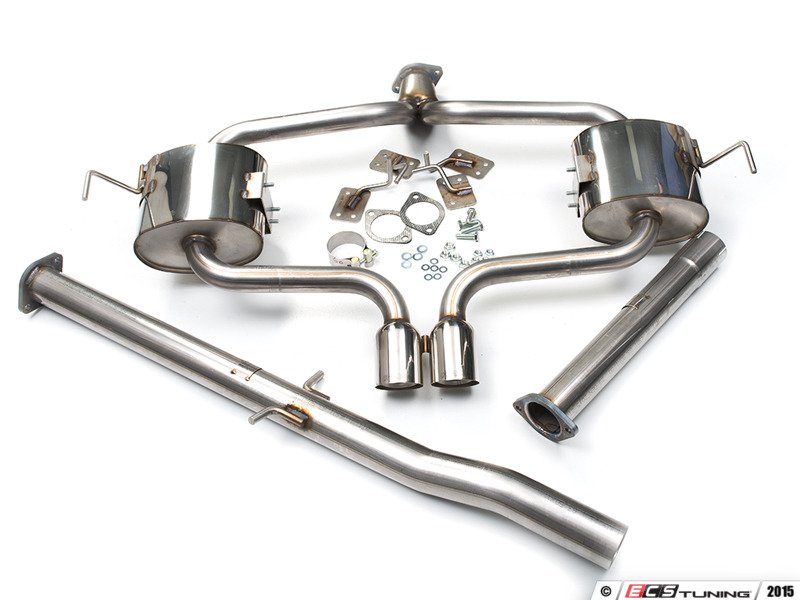 Gen 1 MINI:
Click HERE For R53 MINI Cooper S Hardtop Options
Click HERE For R52 MINI Convertible S Options
Click HERE For R50 MINI Cooper ( NON S ) & R52 MINI Cooper Convertible ( NON S ) options
Gen 2 MINI
Click HERE For R56 MINI Cooper S / JCW & R58 MINI Coupe' S / JCW Options
Click HERE For R55 MINI Clubman S / JCW Options
Click HERE For R60 MINI Countryman SX ( All4 ) Options
Gen 3 MINI
Click HERE For F56 MINI Cooper S ( 2.0L ) Options
03-30-2017, 11:02 AM
---
The Milltek Sport Exhaust sale is almost over!!! Time is RUNNING OUT
Click HERE to shop now
OR click the post above for your specific model.
03-31-2017, 12:26 PM
03-13-2018, 07:21 AM
Thread
Thread Starter
Forum
Replies
Last Post
Member Group And Special Buys
Member Group And Special Buys
Member Group And Special Buys
Intake, Headers and Exhaust
Member Group And Special Buys