MAXTON Design New* | ECS Tow Hook Mount New* & Bentley Gen 1
01-20-2017, 05:27 PM
MAXTON Design New* | ECS Tow Hook Mount New* & Bentley Gen 1
---
ECS Tuning
Maxton Design For Your MINI
This Maxton Design front splitter, side skirt diffuser, and rear splitters will give your vehicle a performance/motorsport look in a matter of minutes. These pieces are made of durable ABS plastic and also includes all installation instructions and hardware needed for a quick install. They come in two finishes to fit your needs from a standard textured black to a high gloss jet black.
Set yourself apart from other MINIs with these rare body design extensions!
Now Available At ECS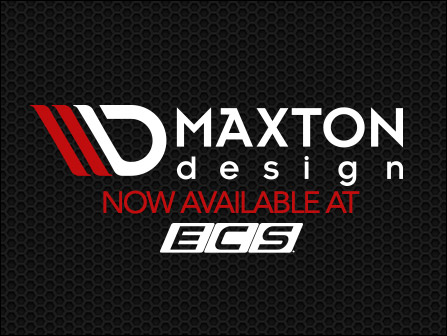 Fitment: Cooper Only
R56 MINI Cooper '07-'10
R55 MINI Clubman '08-'10
R57 MINI Cooper Convertible '09-'10
Click HERE For MINI Cooper Options
-----------
Fitment:
R56 MINI Cooper S/JCW '07+
R55 MINI Clubman S/JCW '08+
R57 MINI Cooper Convertible S/JCW '09+
R58 MINI Coupe'S/JCW '12+
R59 MINI Roadster S/JCW '12+
Click HERE For MINI Cooper Options
--------------------------------------------------------------------------
ECS Tow Hook Mounting System For Your MINI
Why would you drill holes into your perfectly good front bumper?
Avoid drilling holes in your bumper by using the ECS modular tow hook mount system. The ECS Tow Hook Mounting System doesn't require drilling. This system mounts to your tow hook receptacle allowing you to attach a license plate, action camera, or even a tow hook!
Simply add or remove accessories without damaging your car.
No drilling
Fitment:
R50-R59 MINI Cooper /S/JCW (2002+)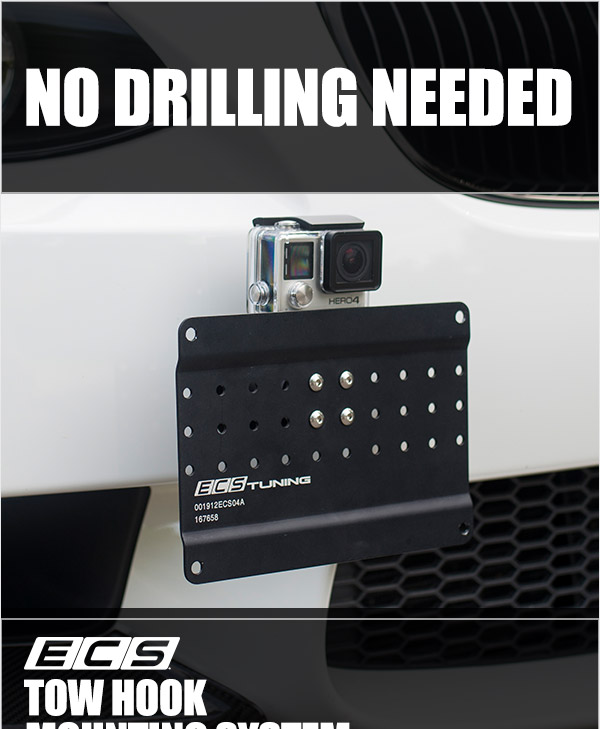 Click HERE For MINI Cooper Options
---------------------------------------------------------------------
Bentley Service Manuals & Scan Tools | R50-R53 MINI
The Bentley service manuals are easily the most talked about guide in the forums, anyone looking to do their own repairs at home or even in shops trust these manuals to get the job done right. Bentley manuals are known for being clear and in depth for just about any job needing done as well as giving torque specs and service intervals.
Go a step further and create the dynamic duo with and in-depth brand specific scan tool for your MINI. With reset features such as EPB, Airbag, ABS, A/T, Instrument cluster, Oil service reset and more.
Guesswork is expensive.
Fitment:
R50 MINI Cooper '02-'06
R52 MINI Cooper Convertible /S/JCW '05-'08
R53 MINI Cooper S/JCW '02-'06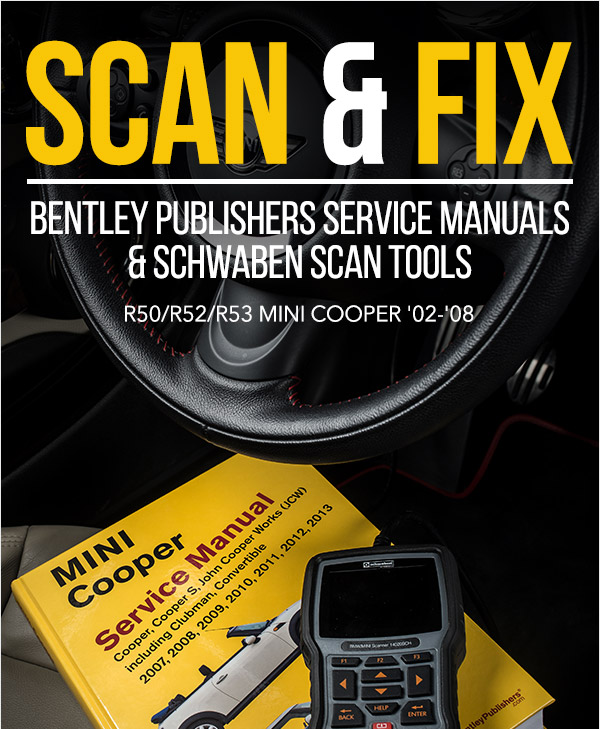 Click HERE For MINI Cooper Options
Thread
Thread Starter
Forum
Replies
Last Post
Private 'Wanted' Classifieds
Member Group And Special Buys
Member Group And Special Buys